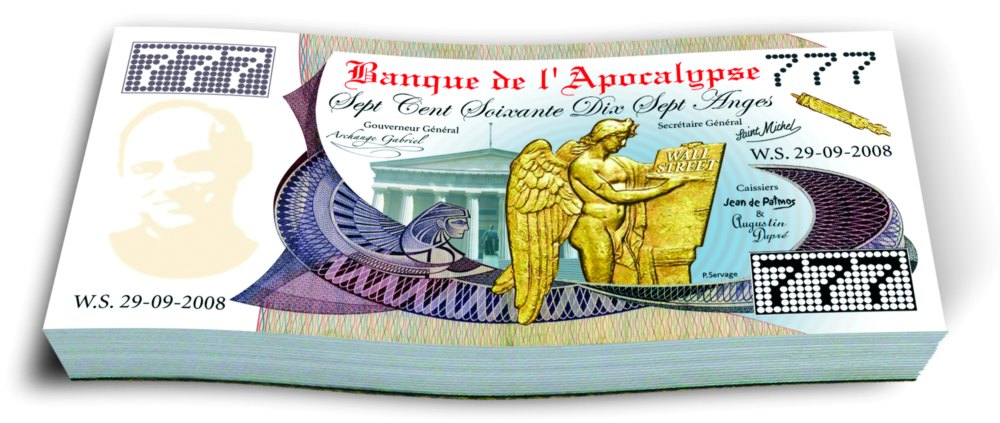 HRM-GOCDE

suivez pj sur
mise à jour: 15-Dec-2016













LE COURS DE L'OR toutes les 60 secondes, 6 jours sur 7, 24h sur 24 en provenance de Hong-Kong, Tokyo, Chicago Metal Exchange Globex, New York Metal Exchange, Londres et Sydney.


Pour avoir le VRAI PRIX de l'or physique, non manipulé par la demande "or-papier", le cours à gauche; doit être multiplié par 10. Rechargez la page pour une mise à jour.


- Graphiques cours or à partir de 1955 cliquez ici.
- Graphiques cours argent à partir de 1955 cliquez ici.
- Historique des prix du Napoléon, cliquez ici.
- Historique des prix du Lingot FR cliquez ici.
- Cours Krugerrand cliquez ici.
- Cours 50 Pesos cliquez ici.
- Cours 20 dollars cliquez ici.
- Cours de vente ET rachat or cliquez ici.
- Cours de toutes les pièces d'or cliquez ici.
- Cours de vente ET rachat argent cliquez ici.
- Toutes les pièces d'or internationales cliquez ici.
- Sur les Semeuses et autres pièces d'argent cliquez ici.
- Cours 20 Francs Louis d'or cliquez ici.
- Tout sur les Napoléons cliquez ici.
- Argent pièces etrangères cliquez ici.
- Types d'ordres or bourse "how to" cliquez ici.
- Calcul Impôts or cliquez ici.
- Sur l'ISF cliquez ici.
- Guide fiscalité de l'or: cliquez ici.
- Fiscalité argent et or cliquez ici.
- Calcul fiscal cliquez ici.
- Guide pièces d'or: cliquez ici.




LE COURS DE L'ARGENT toutes les secondes, 6 jours sur 7, 24h sur 24 en provenance de Hong-Kong, Tokyo, Chicago Metal Exchange Globex, New York Metal Exchange, Londres et Sydney.


Pour avoir le VRAI PRIX de l'argent physique, non manipulé par la demande "argent-papier", le cours doit être multiplié par 5. Rechargez la page pour une mise à jour.



Note aux Lecteurs / Lectrices:
Depuis 3 ans 6 ans 8 ans j'ai reçu des milliers de mails "où acheter dans un endroit sûr?". Je ne peux hélas pas répondre à tous les mails. Donc, comme promis (et désolé pour tout le retard), tous LES CONSEILS, LES ADRESSES ET LES TELEPHONES POUR SAUVER VOS MEUBLES dans la mega inflation qui arrive, sont ici, cliquez, avec mes partenaires que j'interroge régulièrement: Joubert 01 42 36 20 39, Guerre 01 47 42 20 96 (com de 1 à 3), Schwartz 03 88 36 89 00 pour ce blog. N'acceptez pas de commissions supérieures à 3%!!!


"La monnaie est par nature l'or et l'argent" Karl Marx.


Cette Revue de Presse est maintenant CENSURÉE par une dizaine de banques, et pas que la BNP et la CdC (Aéroports de Paris s'y est mis aussi en 2016)! Les conseillers clientèle ne doivent pas lire les informations ci-dessous! C'est d'ailleurs le seul blog financier censuré par les banques... Merci à elles. Conseil des lecteurs: "passez par Google Traduction ou des proxy tels que hidebuzz.org, proxycloud.net ou hiddenaliens.com". Ou sur votre tablette. Mieux: sur votre smartphone.


www.facebook.com/pierre.jovanovic

suivre @pierrejovanovic sur Tweeter




INVITE D'HONNEUR DU BLOG: SATYAJIT DAS, SPECIALISTE MONDIAL DU RISQUE
du 12 au 15 juillet 2010 : Une fois n'est pas coutume, exceptionnellement j'ai décidé d'ouvrir les colonnes du blog au spécialiste mondial du risque, Satyajit Das. Il a été récemment invité à Paris par une banque et j'ai pu discuter avec lui autour d'un verre. Il m'a dit: "en ce moment les banques se refilent à tour de rôle une grenade nucléaire". Compte-tenu du fait que les deux pays qui consultent le plus cette page, après la France, sont la Suisse et le Luxembourg, Satyajit Das sera, si je puis dire, une sorte de cadeau de vacances. Dans ce billet, prolongement de son livre Guns Traders and Money, il nous dit que les banques n'ont désormais plus d'endroit où se cacher... et que le temps de la "pensée positive" est terminée. Comme vous allez le voir, il est plus pessimiste que moi... A lire avec attention sachant qui il est.


Nowhere to Run. Nowhere to Hide


The period from March 2009 was the year of wishful thinking. Central banks cut interest rates and governments opened their cheque books providing a flood of cheap money that gave the illusion of recovery and a normal functioning economy. By pouring a lot of water into a bucket with a large hole, the world sustained the impression that the receptacle was almost full. As Norman Cousins, an American political journalist, noted: "Hope is independent of the apparatus of logic."


Cognitive dissonance ensured that excessive debt levels and the unsustainable nature of debt fuelled growth was ignored. Governments merely transferred the debt from private sector balances sheets onto public balance sheets. The Global Financial Crisis ("GFC") has morphed into a Global Sovereign Crisis ("GSC") as sovereign governments now face difficulty in raising money. The year of wishful thinking has run its course.


If sub-prime was the Patient Zero of the GFC, then Greece, the cradle of Western civilisation, was the equivalent of the GSC. As historian Arnold Toynbee observed: "An autopsy of history would show that all great nations commit suicide."


European countries need to be make painful fiscal adjustments and undertake profound structural reform. For example, according to the IMF, Spain needs to undertake major reforms of industry, public finances and its labour market. The IMF in its review of the Spanish economy outlined a formidable list of tasks that would challenge the Mission Impossible team: "The challenges are severe: a dysfunctional labour market, the deflating property bubble, a large fiscal deficit, heavy private sector and external indebtedness, anaemic productivity growth, weak competitiveness, and a banking sector with pockets of weakness,…[Spain needs to undertake] growth-enhancing structural reforms, building on the progress made on product markets and the housing sector, especially overhauling the labour market."


Successful implementation of the plan, by the Fund's own projections, would result in contraction in economic activity and modest growth somewhere down the track. Attempts by the Spanish government to implement an Euro 15 billion austerity package was only passed by a margin of a single vote, aided by crucial abstentions. Spanish unions are opposed to the plan.


On any reasonable analysis, Greece and some of the other PIGS will not be able to pay down its debts and need to restructure debt - a polite term for default. The alternative is aggressive austerity programs that will trap economies in self-defeating deflation.


The real purpose of the bailout is to prepare for a possible series of sovereign debt restructurings in Europe. In an ideal world, banks and investors raise capital and write down their exposure to the troubled debtors over time allowing the restructuring to be relatively smooth, avoiding disruption to financial markets.


A combination of self-reinforcing events is driving a pernicious reversal of the dynamics of 2008-09. Then, coordinated government action on a grand scale stopped the global financial crisis from turning into a depression. Government and central bank strategy was a bet on growth and inflation, as the most painless means of adjusting the overly leveraged and deeply indebted global economy. Now, governments have become the problem. In the words of François Duc de La Rochefoucauld: "Hope, deceitful as it is, serves at least to lead us to the end of our lives by an agreeable route." The most important consequence of Greece and European sovereign debt problems will be to force governments everywhere to stabilise and reverse the deterioration in public finances, by a combination of new taxes and cutting expenditures. Many indebted economies, including Britain and Italy, have implement austerity measures. The sharp reduction of government spending coincides with the end of the effects of stimulus packages and is likely to slow economic growth.


Country specific factors – attempts by China to rein in excessive lending growth and property price rises; higher interest rates in Australian and India, driven by perceived inflation in local economies – may also undermine growth. Government demand for funds and deteriorating conditions in the financial system will reduce the availability of funds and increase cost, further restricting growth.


The GSC has profoundly shifted economic dynamics. Refusing to acknowledge the real problems, major economies have over a period of two decades transferred debt from companies to consumers and finally onto public balance sheets. A huge amount of assets and risk now is held by central banks and governments, which are not designed for such long-term ownership. There are now no more balance sheets that can be leveraged to support the current levels of debt.


Borrowing can only be repaid by the sale of assets, including those funded by the debt, or by redirecting income, perhaps generated by the asset purchased to repayments. Unfortunately, in many cases, the current value of the asset will not cover the outstanding debt. The level of income and cash flow generated is insufficient to cover interest costs or amortise the amount borrowed. The GSC focused attention on the excessive level of debt and how it was used.


Based on per capital income of $30,000 (roughly 75% of Germany), Greece gives the appearance of a developed economy. In fact, Greece's economy and its institutional infrastructure are weak. Around 30% of the Greek economy is unreported and informal. Tax revenue losses may be around $30 billion per annum. Productivity and quality are low. Despite the size of the public sector, public services are inadequate. Corruption is endemic.


While entry into the Euro may have assisted Greece's ascension into major league status, the Euro decreased international competitiveness as the country effectively priced itself out of the market for goods and services. Entry into the Euro compounded existing weaknesses by providing access to low cost funds. A period of credit driven expansion financed a construction boom and social policies, such as early retirement with large pension entitlement, often in excess of those available in more affluent countries.


The harsh reality is that much of the debt in Greece was not used to finance productive enterprises but fuelled consumption or was channelled into unproductive uses. There are no substantial assets or income from those investments that will help repay the debts. Many countries and businesses face identical problems and now must face and adjust to that painful reality.


As Tyler Cowen, Professor of Economics at George Mason University, observed in a 21 May 2010 opinion piece entitled "How Will Greece Get Off the Dole?" in the New York Times: "…it's a moot point whether Greece is a poor country masquerading as a wealthy country or vice versa. … If the old illusion was that Greece was a wealthy country, the new illusion is that Greece will, in short order, become wealthy enough to pay back ever-growing sums of debt. "


The onset of the GSC marks a new dangerous phase of the credit crisis. At best a withdrawal of government support (through lower spending and higher taxes) will reduce global demand and usher in a potentially prolonged period of stagnation. At worst, increasing difficulty in sovereigns raising money and a clutch of sovereign debt rescheduling may result in a sharp deterioration in financial and economic conditions. Recent difficulties by Germany to issue debt highlight the risks.


Financial institutions will continue to build up capital and reduce balances sheets, anticipating further losses and write-offs over time, including potential losses on exposures to sovereign loans. Lending growth will continue to be low reducing growth. Consumption and investment will be below potential.


There is no political will to tackle deep-seated problems. The electorate is unwilling to accept the adjustments and lower living standards that will be necessary. As the credit crisis enters it third year, the scale of sovereign debts means that governments now have limited room to counter any new economic downturn any new problems or crisis.


The liquidity and government spending driven rally also caused "bubbles" in emerging market. There is a risk that the GFC and GSC may morph into an EMC (Emerging Market Crisis), affecting China, India and other developing nations.


Until early 2010, markets were Dancing in the Streets. Increasingly, another Holland-Dozier-Holland standard also made famous by Martha and the Vandellas is being heard: "Nowhere to run to, baby, Nowhere to hide."


(c) S. Das 2010


Revue de Presse par Pierre Jovanovic © www.jovanovic.com 2008-2016
— Vous soutenez cette revue de presse avec l'un de mes livres entre vos mains...
— Envoyez ce lien à votre banquier et à tous vos amis..
— Le livre qui a tout lancé: "777, la chute de Wall Street et du Vatican"! Vos critiques sont ici
— Les videos des livres sont ici - Recevez le catalogue couleurs gratuit chez vous.
— Rediffusion des news, mise en réseau public ou privé, sous quelque forme sont interdites sans l'accord préalable de l'auteur.


Signalez ce site à un ami (cliquez ici)








textes © Pierre Jovanovic 1993-2016 - images © DR ou PJ
www.jovanovic.com - www.quotidien.com


08:43:27 Thursday 15-Dec-2016